18K White Gold
Limited edition of 19 watches
Louis Moinet is unveiling a creation commemorating the great Russian cosmonaut's, Alexey Leonov, 1975 Apollo-Soyuz adventure - the first joint space mission between the Soviet Union and the United States of America.
Soyuz 19 was launched from Baikonur Cosmodrome, and Apollo from Cape Canaveral. Florida, before the two met up for mankind's first ever rendezvous in space.
The event stands out as an oddity for historions and space buffs alike. Apollo and Soyuz were space travel codenames in the USA and the former USSR respectively - and in 1975, the world was in the throes of the Cold War. The two superpowers were opposed in every way, not least in a frenetic space race.
Technical Data
Caliber LM45
High precision automatic movement.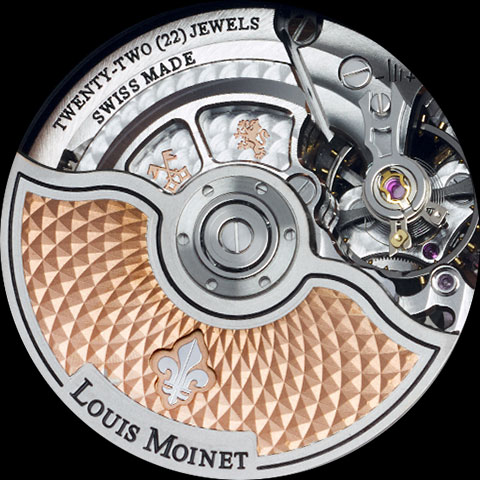 Swiss made