A moon fragment on the wrist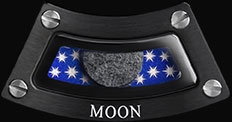 MOON offers an innovative creation featuring a resolutely modern structure. A high-tech capsule at 3 o'clock houses an authentic lunar meteorite, perfectly visible to the naked eye. The surrounding dial faithfully reproduces a relief engraving of the moon's surface and its most famous craters: Gassendi, Tycho and Cassini.
Read more
Craftsmanship is omnipresent in this creation. The NEO case, with its original shape and avant-garde design, is entirely crafted in stainless steel. Everything is arranged around two stylised, openworked bridges faming the movement container.
The three-dimensional radiance of this model is accentuated by a weightless dial that appears to be floating in mid-air. It took more than two years of development to create the facets of the hour-markers that set the light dancing from one to another. The colour contrast is accentuated by the lacquer applied to each hour-marker.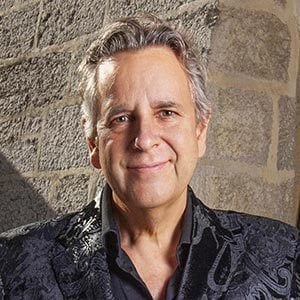 "

MOON is a tribute to Jules Verne's novel Around the Moon, written 151 years ago. The exclusive and bespoke presentation box bearing the colours of the first prints of this major work is embossed with a faithful reproduction of a lunar crater – within which an authentic fragment of lunar meteorite is also sealed.

"
Jean-Marie Schaller
Owner & Creative Director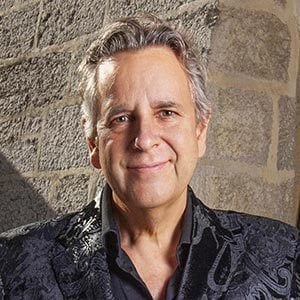 "

MOON is a tribute to Jules Verne's novel Around the Moon, written 151 years ago. The exclusive and bespoke presentation box bearing the colours of the first prints of this major work is embossed with a faithful reproduction of a lunar crater – within which an authentic fragment of lunar meteorite is also sealed.

"
Jean-Marie Schaller
Owner & Creative Director