From our Research Department
Louis Moinet specialises in the creation of high-end timepieces, featuring exotic material, such as lunar or martian meteorite or fossilised palm-tree.
The brand's core values are Uniqueness, Creative Horology, Exclusivity and Art & Design.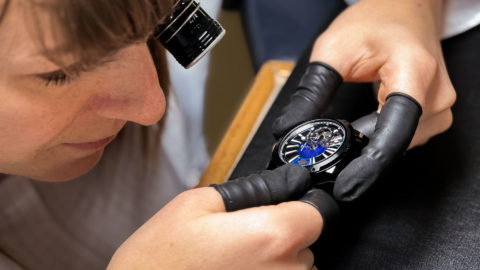 Tomorrow
MOON GIBEON is a rare and unique work of art. Its dial is adorned with extraterrestrial rocks that have traversed interstellar space for billions of years. At 3 o'clock, it [...]
Read
Ce serait une erreur de penser qu'il ne reste rien à approfondir.