316L Stainless Steel
Limited edition of 12 watches
Around the Moon is a landmark work by Jules Verne that revolutionised the genre of speculative fiction. Exactly one hundred years before Apollo XI accomplished the real thing, Jules Verne anticipated a journey to the Moon.
Ateliers Louis Moinet feel that the 150th anniversary of Around the Moon deserves to be celebrated befittingly.

At three o'clock, the MOON watch features a capsule containing a genuine lunar meteorite fragment. The capsule is positioned amid a dial that faithfully reproduces the surface of the Moon, complete with its familiar craters. lndeed, expert craftsmanship has been exercised on the brass dial to produce accurate depictions of Gassendi, Tycho, and Cassini, the best-known craters on the visible face of our closest neighbour.
Technical Data
High precision automatic movement.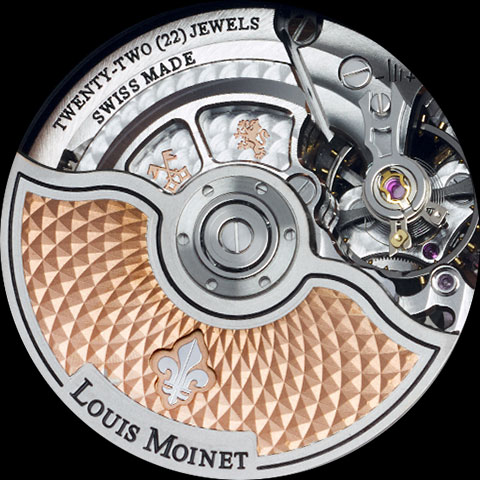 Swiss made