Ad Astra Black Aventurine
Titanium
Limited edition of 8 watches
AD ASTRA is the Latin expression for "To the Stars". Extending an invitation to embark on an intergalactic journey, this rare eight-piece limited edition is a spectacular creation based on a unique technology: the famous "satellite tourbillon ®" by Louis Moinet.

The dial crafted in black aventurine completes the picture. The countless sparkles of its particles resemble gold spangles, shining like stars against the glittering sky backdrop.
Technical Data
Caliber LM48
The world's first "satellite tourbillon®" by Louis Moinet.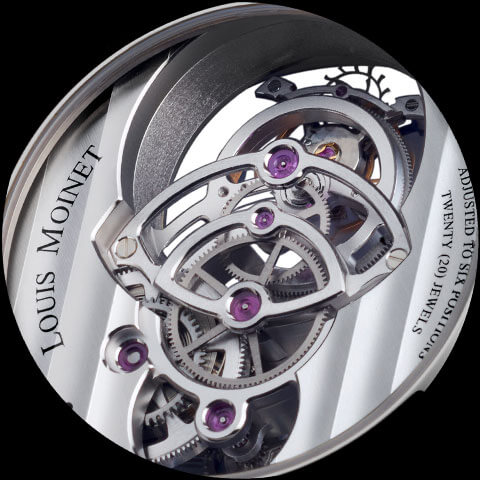 Swiss made