18K Rose Gold
Limited edition of 12 watches
SIDERALIS is structured around two especially extraordinary tourbillons:

Both of these tourbillons are oversized, with cages measuring 14. 9 mm - half as big again as the average. This is the largest assembly of two tourbillons ever to have existed.

The tourbillons rotate in opposite directions, driving the Sideralis complication: two dises, one atop the other, which also rotate in opposite directions, orchestrating the ballet of the stars on the time dial, and revealing a succession of tiny hand-painted vignettes. The dises depict the planet Mars, the Moon, and Mercury, one after the other.
Technical Data
Exclusive and patented Double tourbillon with animated mechanism.

Manual, Double tourbillon





Hours, Minutes, Automaton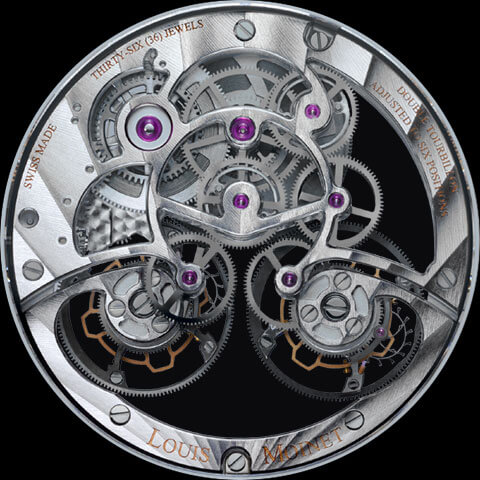 Hours, Minutes, Automaton





Swiss made