18K Rose Gold & Titanium
Limited edition of 3 watches
MOGADOR TOURBILLON is rare and refined - the orchestration of a world of beauty. lts dial boasts avant-garde colours, illuminated by its concentric Clous de Paris pattern, and framed by Moinet's slim and graceful hour markers.

The elegant, structured dial includes a technical touch: a view of the tourbillon's rotating cage. lnside, the balance spring, anchor, and anchor wheel perform a full rotation every minute. For this mechanism to carry off the first prize at the International Chronometry Competition, it had to pass four months' worth of tests - and sustain no fewer than 150 impacts.
This product is no longer available
Technical Data
Caliber LM35
High-precision tourbillon movement, awarded First Prize in the International Chronometry Competition.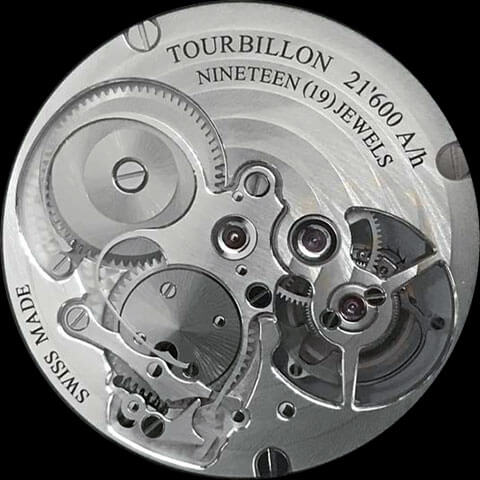 Swiss made