18K Rose Gold / Hand-engraved
Limited edition of 3 watches
ACASTA is the evocative name of a rock that dates back to the earliest ages of the Earth's history, and from which the dial is crafted.
Acasta gneiss is the result of the forces of erosion and tectonics for four billion years – a journey through time that's equivalent to 50 million successive human lifetimes.

The two tourbillons rotate in opposite directions – a first in watchmaking. The diameter of each of the carriages is 14.9 millimetres, making them the largest double tourbillons in existence.
Technical Data
Exclusive and patented Double tourbillon with animated mechanism.

Manual, Double tourbillon





Hours, Minutes, Automaton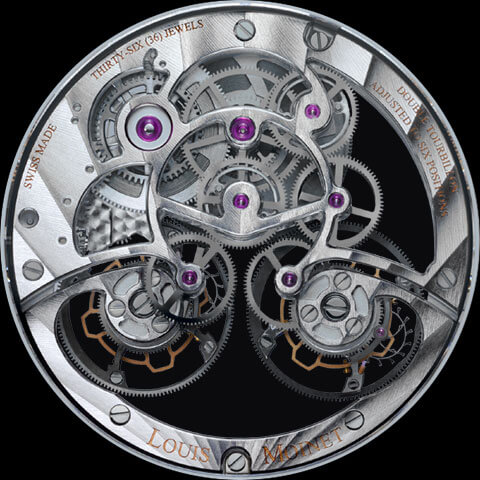 Hours, Minutes, Automaton





18K Rose Gold / Hand-engraved
Swiss made