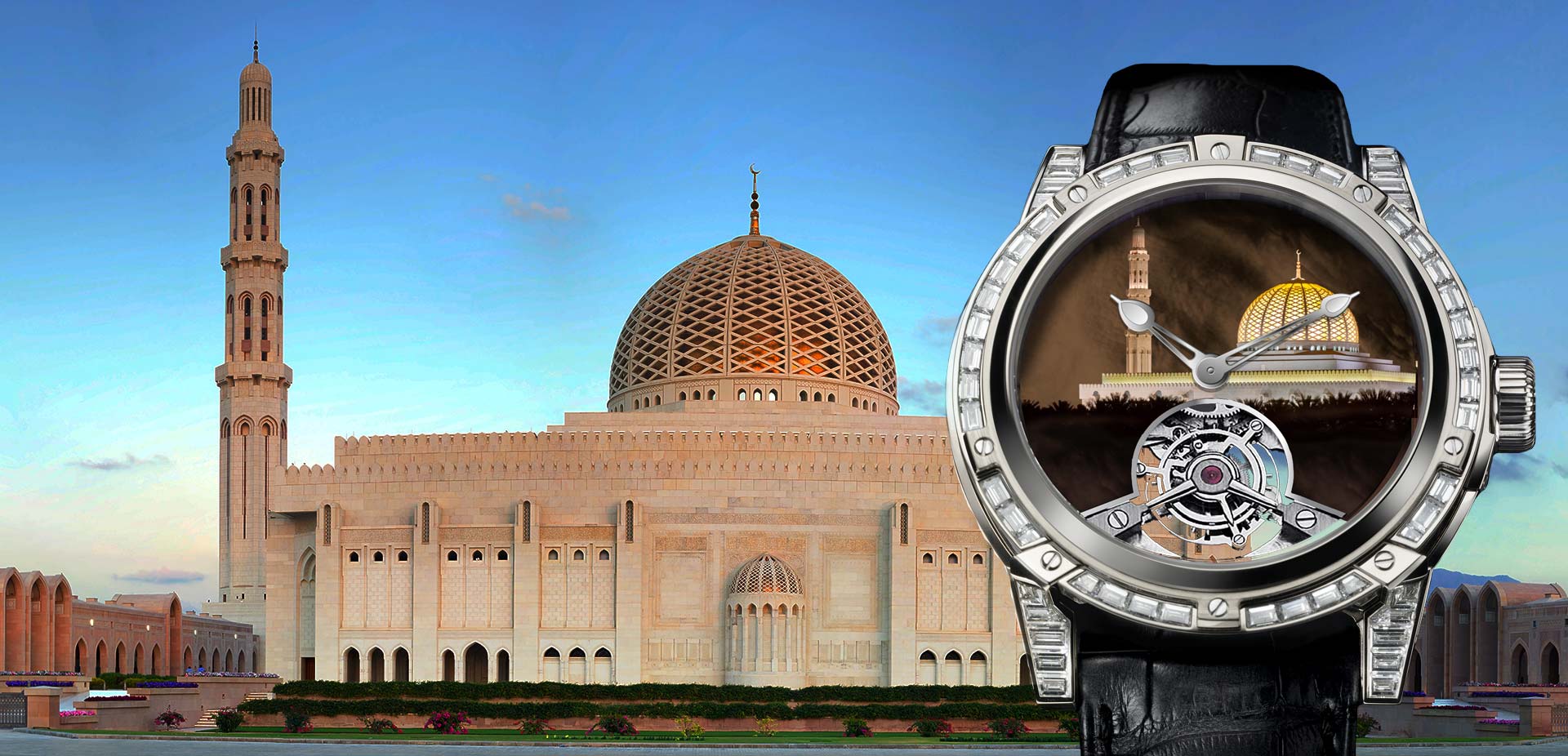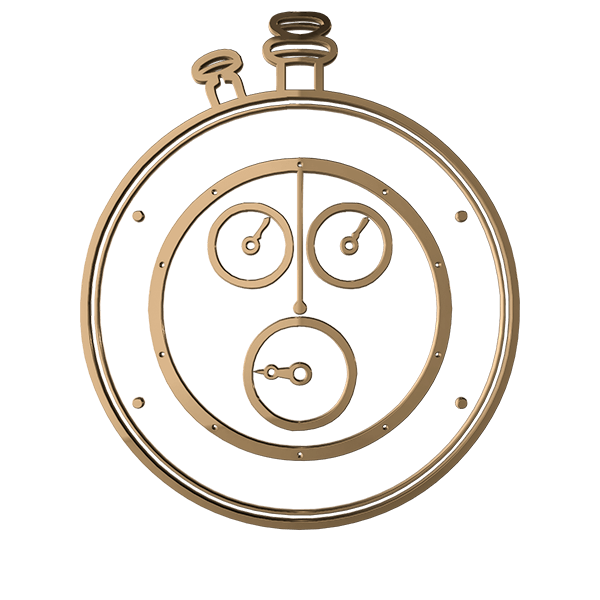 Islamic Collection - Sultan Qaboos Grand Mosque
Louis Moinet has produced a set of five artistic watches, each a unique piece, designed to show off the artistic beauty of the Arab world by depicting its most beautiful Mosques.
The main Mosque in Oman was funded and commissioned by Sultan Qaboos bin Said Al Said, and took over six years to build.
The tourbillon adds movement to the piece, but it is the dial that really captures the viewer's attention. The Mosque shines in all its glory – hand-painted on the purest mother-of-pearl. A miniaturist provided her own unique touch to bring her creation to life.