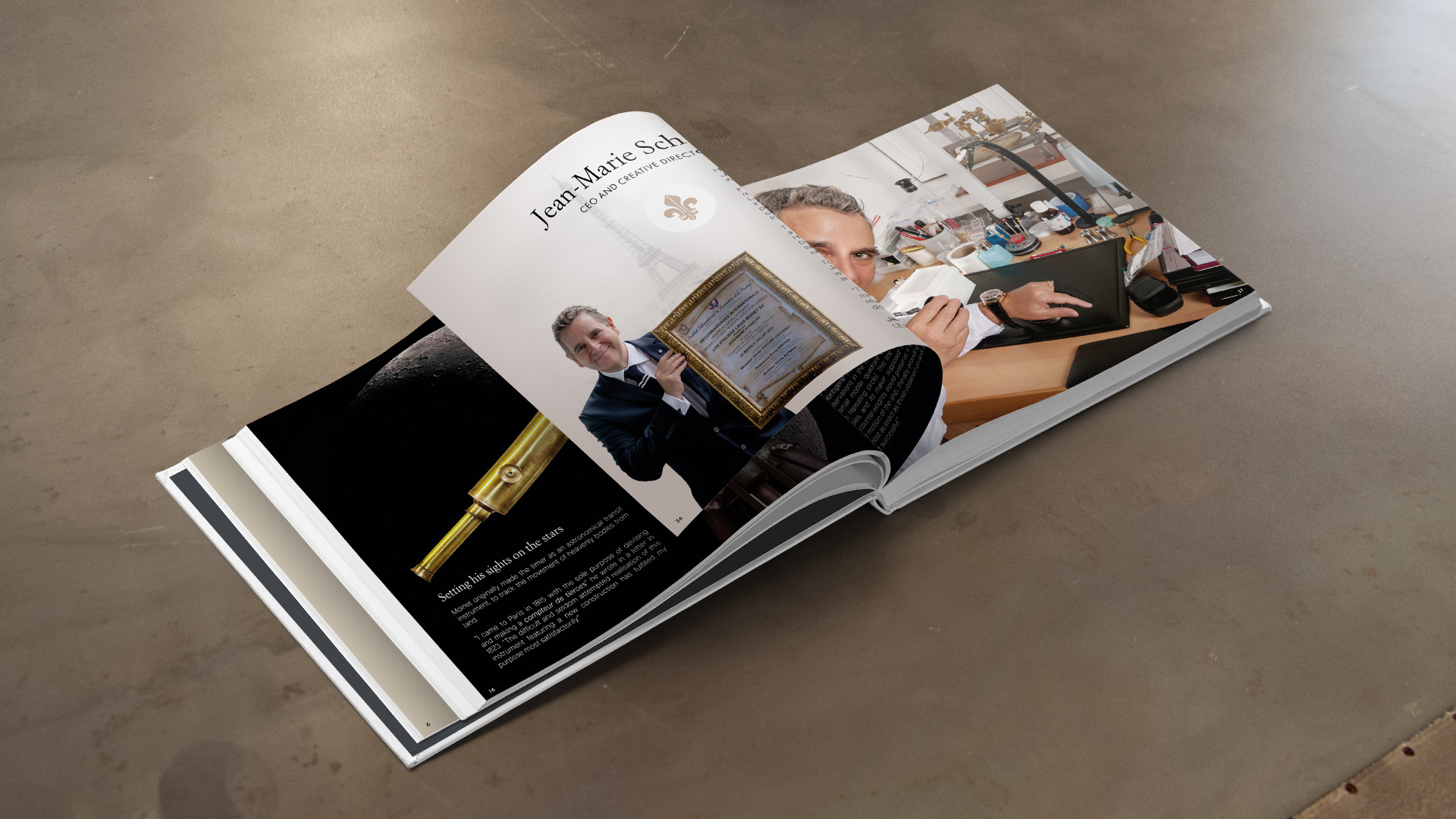 Black Book 2023 Limited Edition
Les Ateliers Louis Moinet are proud to announce the upcoming BLACK BOOK 2023, Gold Edition. This exclusive publication is limited to just 1806 copies. It offers a fascinating glimpse into the captivating world of Louis Moinet and introduces you to the visionaries who have forged the company's history and are shaping its future. For the privileged few, a personalized printed version, will be signed by Jean-Marie Schaller, CEO and Creative Director of Ateliers Louis Moinet.
Also available in digital format.
Enjoy the journey of discovery!