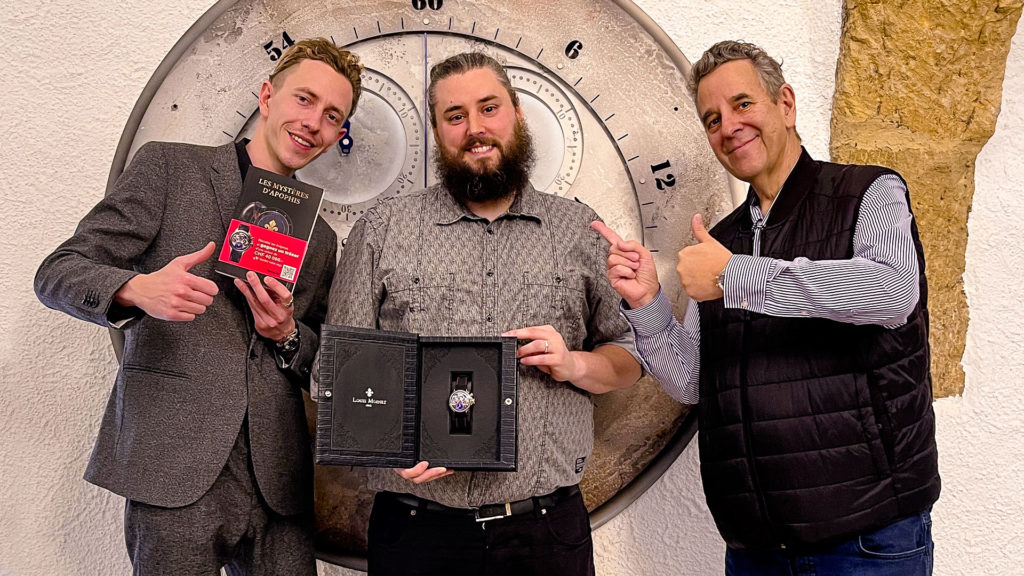 Les mystères d'Apophis: Master Hunter wins unique timepiece!
Les Ateliers Louis Moinet welcome the winner of the "Tempus Fugit" treasure hunt!
This thrilling adventure is inspired by Louis Moinet's legacy and born in the imagination of Jean-Marie Schaller, author of the novel "Les Mystères d'Apophis", and Nathanaël Schaller, creator of the treasure hunt.
One man won, demonstrating his instinct and acumen by solving all twelve enigmas.
His reward? A unique timepiece : the MEMORIS ALCHIMIA.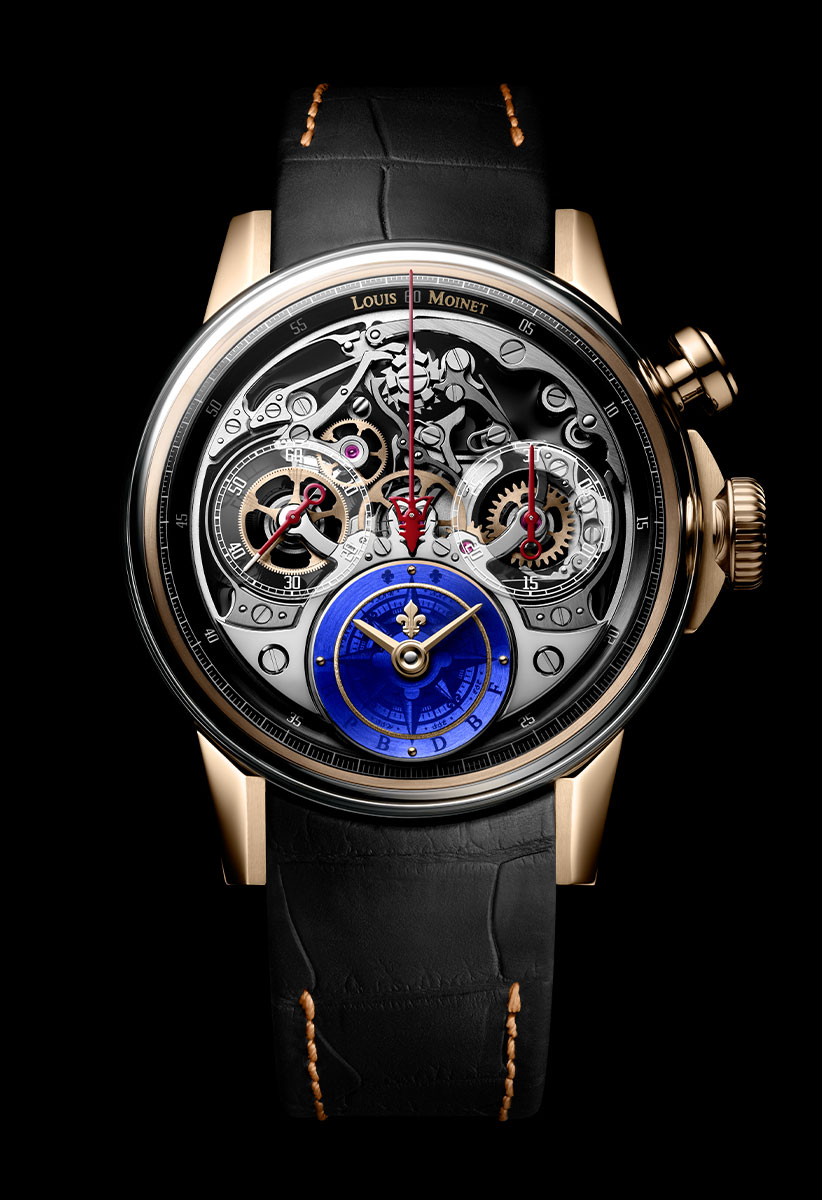 The design of this quintessentially contemporary chronograph is inspired by the world's first chronograph produced by Louis Moinet in 1816, inventor of the chronograph and of high frequency (Guinness World Records™).
The chronograph mechanism has been deliberately separated in order to show it on the dial side, where its complexity and the movement of the parts can be admired with each action: start, stop, reset. The automatic calibre driving the watch is tucked into the back. Achieving this unparalleled feat required the conception and manufacturing of 300 components.
Calebrating the winner's achievement and our collective love of watchmaking together was a convivial and beautiful moment.
This moment together was a beautiful time, celebrating both the winner's achievement and our collective love for watchmaking.
Now, a modern adventurer is wearing a piece of history on his wrist, It will connect him forever to the legagy of Louis Moinet.
A novel written by Jean-Marie Schaller
Only available in French