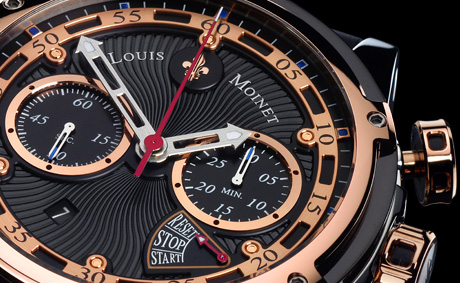 Jules Verne Instrument III preselected by Grand Prix de Genève jury
We are very pleased to announce that Louis Moinet's Jules Verne Instrument III has been preselected by the Grand Prix d'Horlogerie de Genève jury in the Best Sport Watch category ahead of this November's awards ceremony.
The preselection means that Jules Verne Instrument III has made the top ten in this very competitive section.  The winner will be announced at the red carpet prize-giving ceremony held at Geneva's Grand Théâtre on Thursday, November 15th – the twelfth edition of the gala event, an important event in the haute horlogerie calendar.
Jules Verne Instrument III is an original and decidedly technological chronograph inspired by Captain Nemo, the protagonist of Verne's 1869 novel 'Twenty thousand leagues under the sea' in which Nemo chooses voluntary exile from human society to sail the oceans aboard his Nautilus submarine.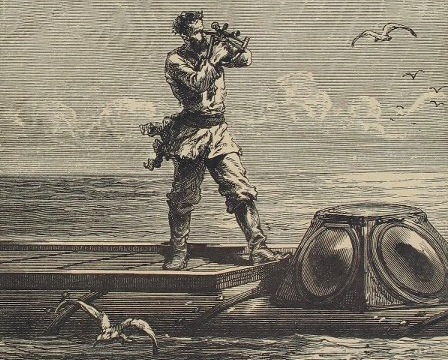 Louis Moinet has created Jules Verne Instrument III especially for the Captain: A high-precision instrument and loyal companion to accompany him alongside his various locomotive devices in his many confrontations with worlds known and unknown.