Unveiling the rarity: The sold-out IMPULSION "Epreuve d'Artiste"
The three IMPULSION "Epreuve d'Artiste" (artist's proof) models, exclusively reserved for friends of Louis Moinet, were sold out within an hour of their unveiling. These exceptional timepieces hold significant historical and artistic value and serve as remarkable milestones in both the prestigious legacy of the Louis Moinet brand and the enduring artistry of watchmaking.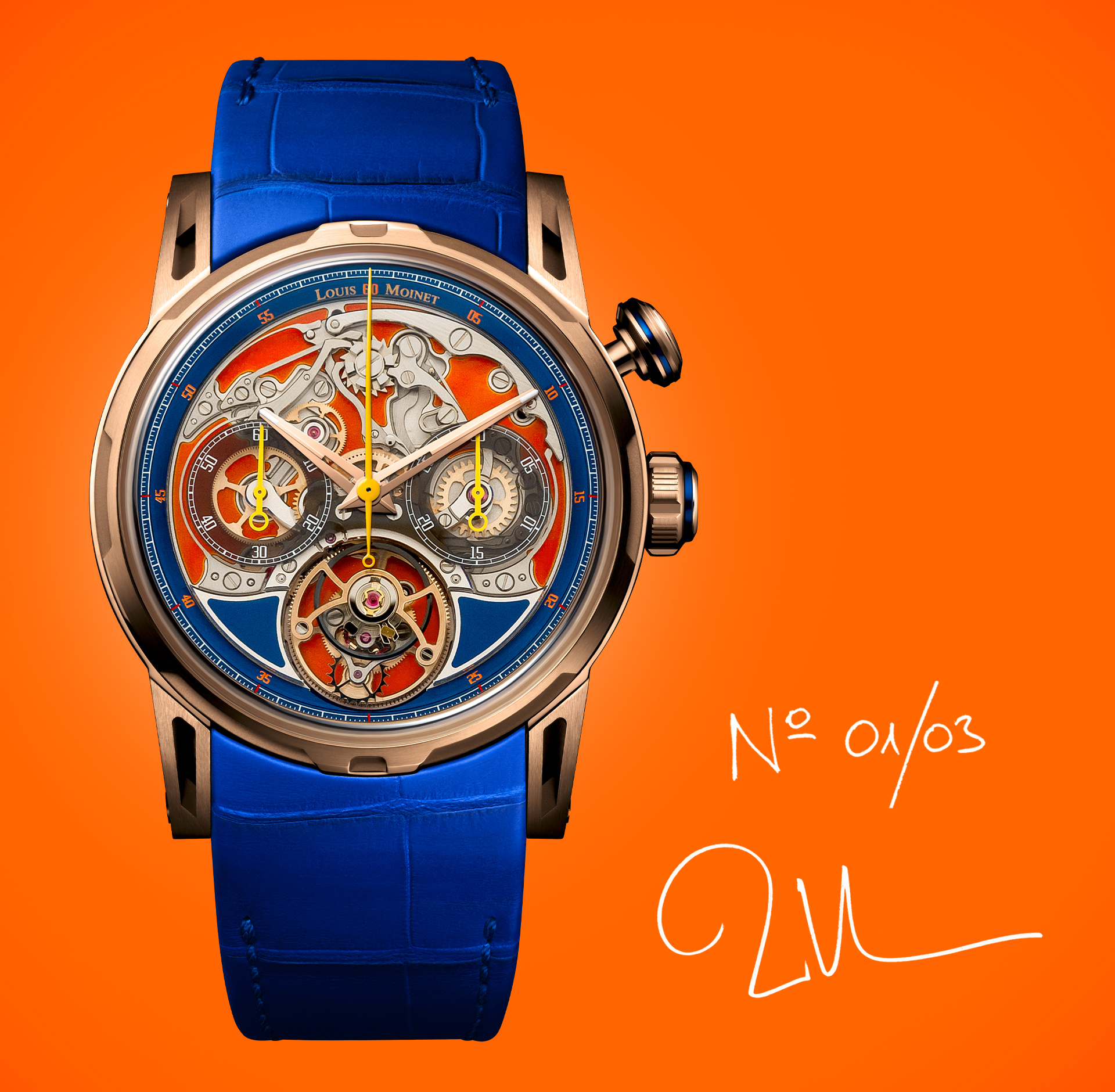 Abraham-Louis Breguet and Louis Moinet were close friends and key figures in watchmaking. The former invented the tourbillon, the latter the chronograph. Les Ateliers Louis Moinet draws on a veritable wellspring of contemporary creativity that has resulted in the integration of these two high complications into a new vessel, one that generates strong emotions.
Jean-Marie Schaller, CEO and Creative Director of Les Ateliers Louis Moinet, has elevated the IMPULSION to heights of exclusivity and rarity with these three "Epreuve d'Artiste" creations, each one an outstanding masterpiece worthy of being exhibited in a museum.
The IMPULSION is also available in a limited edition of 28 timepieces.