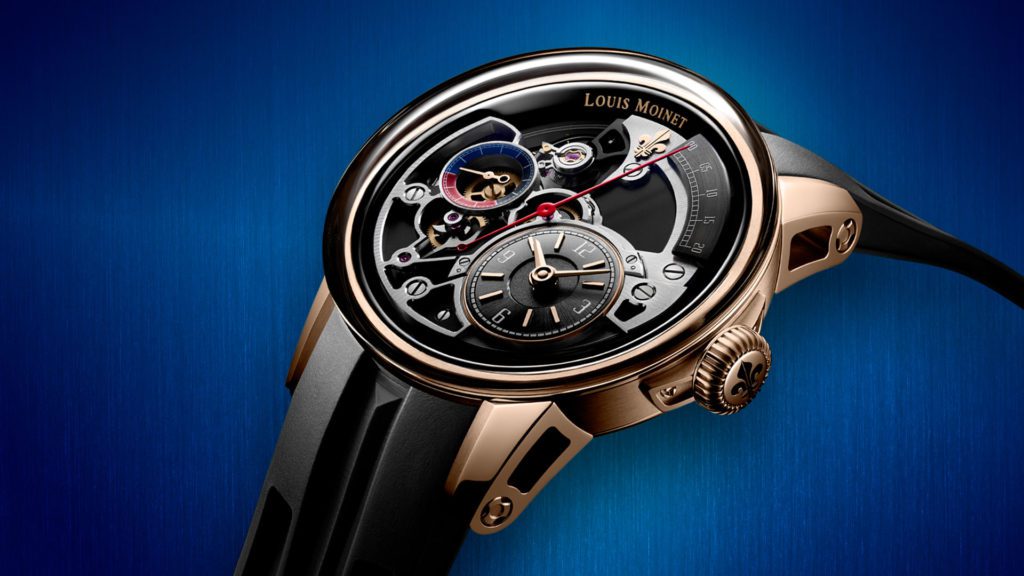 Tempograph Spirit – An instant return to point zero
The TEMPOGRAPH SPIRIT's seconds hand runs a furious race.
The mechanism of the TEMPOGRAPH SPIRIT is a highly technical horological complication. Its retrograde seconds hand performs its choreography 4,320 times a day, instantly returning to zero. To ensure its precise and reliable movement, two ingenious elements were developed: a rake with a ruby tip drives the seconds hand and falls into the notch of a three-armed cam every 20 seconds, while a silicon return spring provides constant force and stability over time.
The TEMPOGRAPH SPIRIT features two distinct visual zones, a creative decision clearly dictated by the desire to exhibit a dominant visual concept. The right side of the dial is devoted to time indications, with the twenty-second retrograde hand and a subdial for the hours and minutes. The left side offers a deep view of the mechanism needed for this horological creation.
As for the 18-screw balance, its oscillations are a reminder that the timepiece operates at a rate of 480 vibrations per minute, which corresponds to 28,800 per hour.