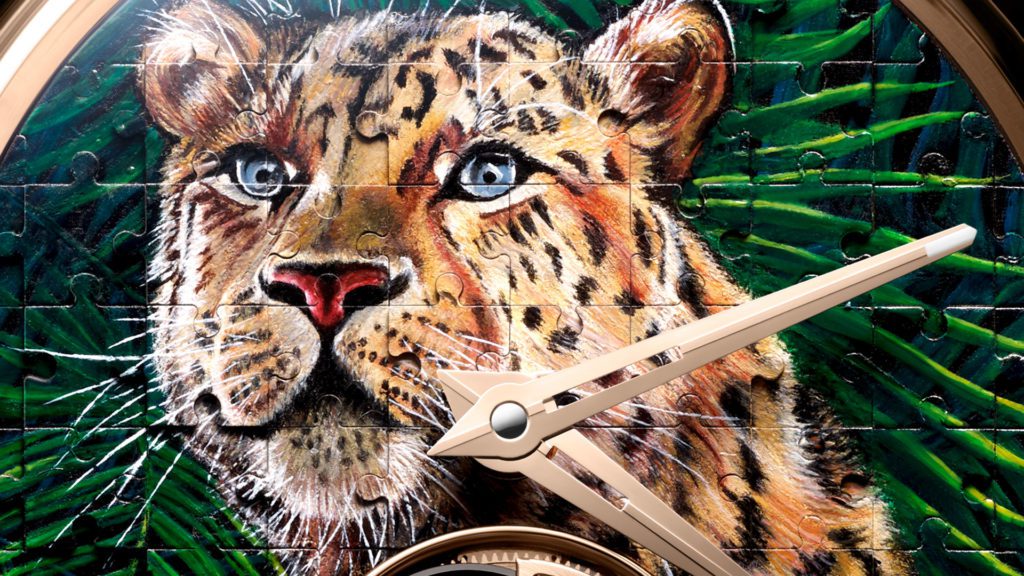 SAVANNA TOURBILLON – A premiere in fine-arts watchmaking
METIERS D'ART | Micro-painting on a jigsaw puzzle dial
Three unique TOURBILLON SAVANNA timepieces, each with a veritable miniature puzzle dial representing a leopard, an elephant, and a lion, were sold on the first day of the Watches and Wonders show!
"Each TOURBILLON SAVANNA has been conceived as a canvas for virtuosic artists and thus expresses the perfect merger of Métiers d'Art with Haute Horlogerie."
Jean-Marie Schaller
CEO & CREATIVE DIRECTOR
The TOURBILLON SAVANNA is a unique work of art that demands the kind of rare and valuable skills mastered only by very few craftsmen. The eighty-one pieces of the puzzle interlock on four levels. Because of this complexity, the painter must take apart the puzzle and patiently paint the edge of each piece. After that, the pieces must be meticulously reassembled to form a perfectly harmonious puzzle dial. This demands extreme dexterity and displays the sheer talent and exactitude of the artist at work.
This work of art has been sold out.