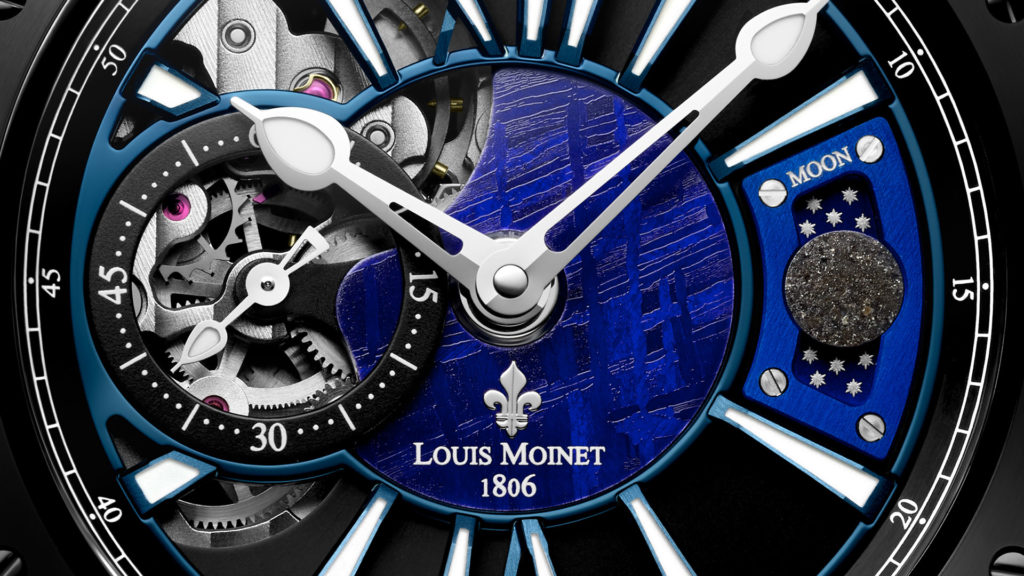 MOON GIBEON – Crafted out of interstellar wanderers, sold out within hours
"MOON GIBEON combines the cosmic world with that of artistry and techniques"
Jean-Marie Schaller
CEO & CREATIVE DIRECTOR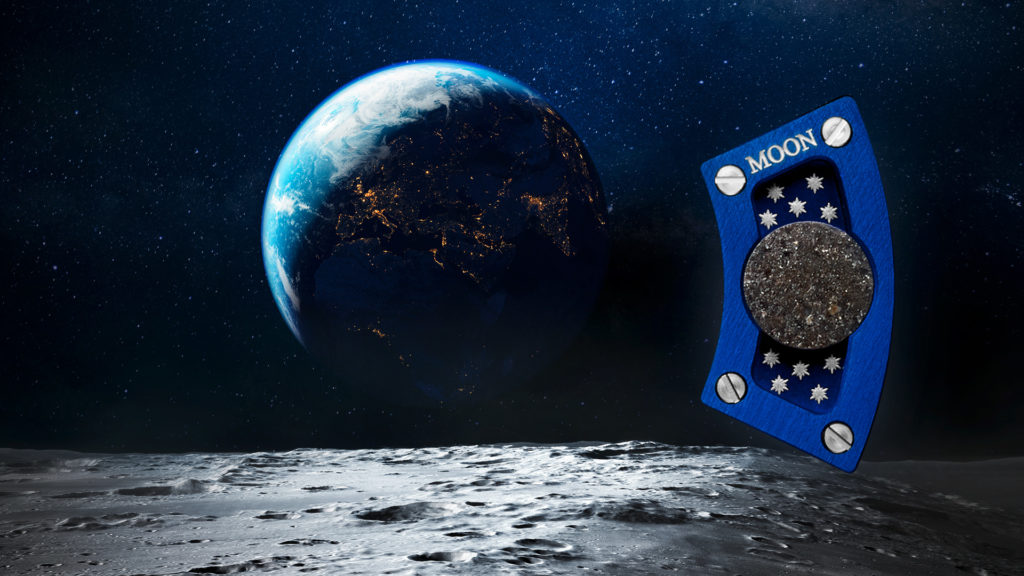 A journey into infinity
This limited edition of only 20 timepieces is a true representation of the beauty and immensity of the universe. The fragments of lunar and Gibeon meteorite adorning its dial have travelled through interstellar space for billions of years before finding their place on this exceptional creation.
MOON Meteorite
This limited edition offers exclusive, genuine fragments from the Moon, an extremely rare and precious material with only 371 recorded lunar meteorites in the world. This meteorite travelled more than 400,000 kilometres through intersidereal space before being captured by Earth's gravity and landing in the Dhofar Desert in the Sultanate of Oman. Today, it has been transformed into an objet d'art. First sculpted, it was then protected by a blue anodised aluminium capsule, with its base evoking a starry night.
Gibeon meteorite
This celestial object that fell in Namibia in prehistoric times is named after the nearest town called Gibeon. This meteorite is famous for the distinctive "Widmanstätten pattern", a unique feature of extraterrestrial rocks containing iron. Placed at the centre of the dial, the Gibeon meteorite has been tinted in midnight blue, evoking the mystery of the universe.