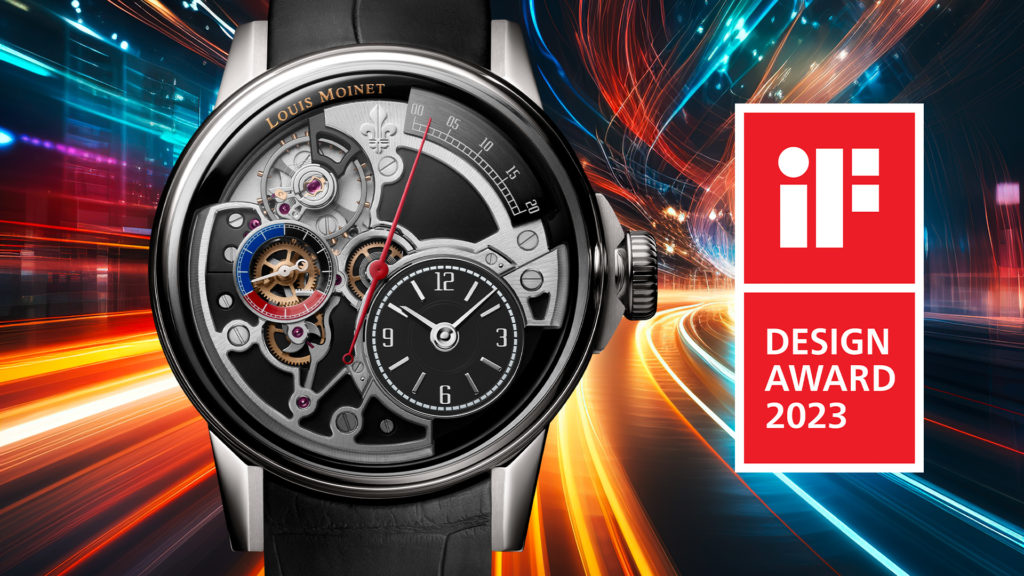 IF Design Award 2023 for Tempograph Spirit
The Who's Who of international design gathered in Berlin for the highly anticipated ceremony for the presentation of the iF Design Awards 2023. Les Ateliers Louis Moinet was honoured with this prestigious prize in the watch/jewellery category for their Tempograph Spirit timepiece.
Recognized as one of the world's most prestigious design prizes, the IF Design Award has been showcasing creative talent since 1954. It is proffered by an independent international jury of 132 experts, including renowned personalities from the world of industrial design such as Konstantin Grcic, Jasper Morrison, Ross Lovegrove, and Naoto Fukasawa.
This year, the IF Design Award received nearly 11,000 submissions from 56 different countries, a testament to its global reputation. After a meticulous three-day evaluation by these design experts, they chose the Tempograph Spirit for its creative concept, distinctive features, and emotional impact.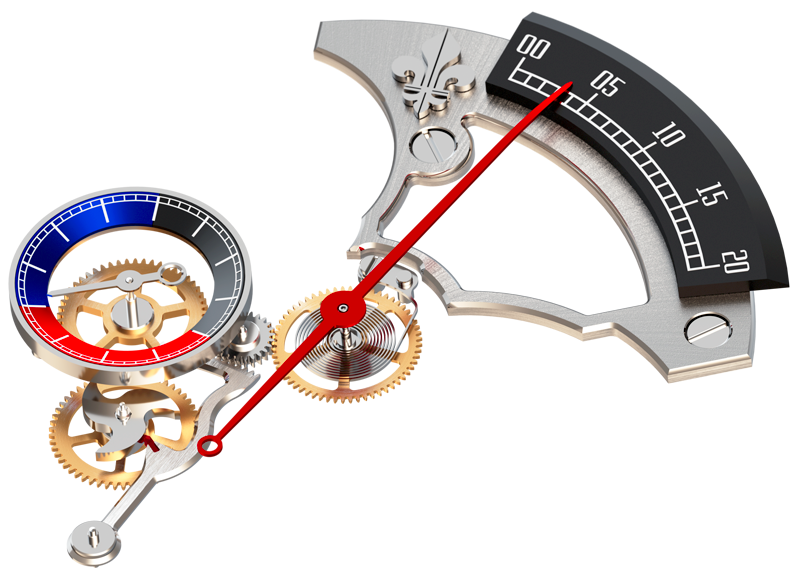 The creative idea behind the Tempograph Spirit is its unique visual concept contrasting two distinct graphical areas. The right side of the dial is dedicated to time indication, with hours and minutes on a classic subdial and an ingenious twenty-second retrograde segment that offers an exclusive animation of outstanding technicity. The left side offers an engrossing view of the watch's mechanics and a subdial for the seconds, whose steady rotation reminds one of the energy flowing through the movement.
Tempograph Spirit goes beyond being a mere aesthetic wonder; it also evokes intense emotions. "Some people prefer to watch time passing, others take advantage of every second," says Jean-Marie Schaller, CEO and Creative Director of Les Ateliers Louis Moinet. "The TEMPOGRAPH SPIRIT offers a new perception of time, whether it be as a measuring instrument or the magic of the moment. The fact that the twenty seconds are displayed on a segment and not a circle underscores the importance of each passing second and awakens the senses."
The IF Design Award 2023 adds to the prestigious list of accolades earned by Les Ateliers Louis Moinet, further demonstrating the company's boldness and avant-garde spirit when it comes to design.