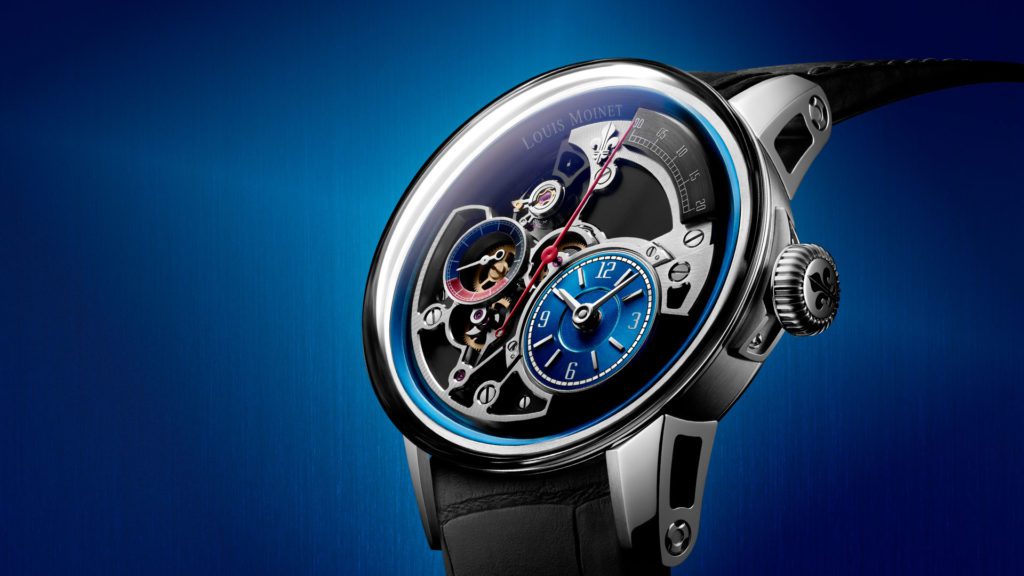 Tempograph Spirit – the new generation of a revisited icon
TEMPOGRAPH SPIRIT delivers an uncompromisingly modern break with tradition, combining ancestral expertise with incisive styling.
The large central retrograde hand dominates the dial. Its running 20-second sequences are displayed on a dedicated segment, creating a unique animation.
Watch the TEMPOGRAPH SPIRIT presentation by Jean-Marie Schaller to discover this playful, unique and technical watch.
TEMPOGRAPH SPIRIT combines power with a modern touch. It unites two major firsts while taking an unprecedented contemporary turn.
Highlighted retrograde mechanism
The evolution of the aesthetic concept is based above all on the use of style elements conveying the value of the technical solutions adopted in the service of ergonomics and the quest for purity.
The case: less volume, more show
Although the diameter of TEMPOGRAPH SPIRIT is only 40 mm, it enables better visual appreciation of the mechanism! This is due on the one hand to the design of the upper bridges, the retrograde zone and the hours dial, all of which emerge from the mechanism to bring it closer to the gaze.