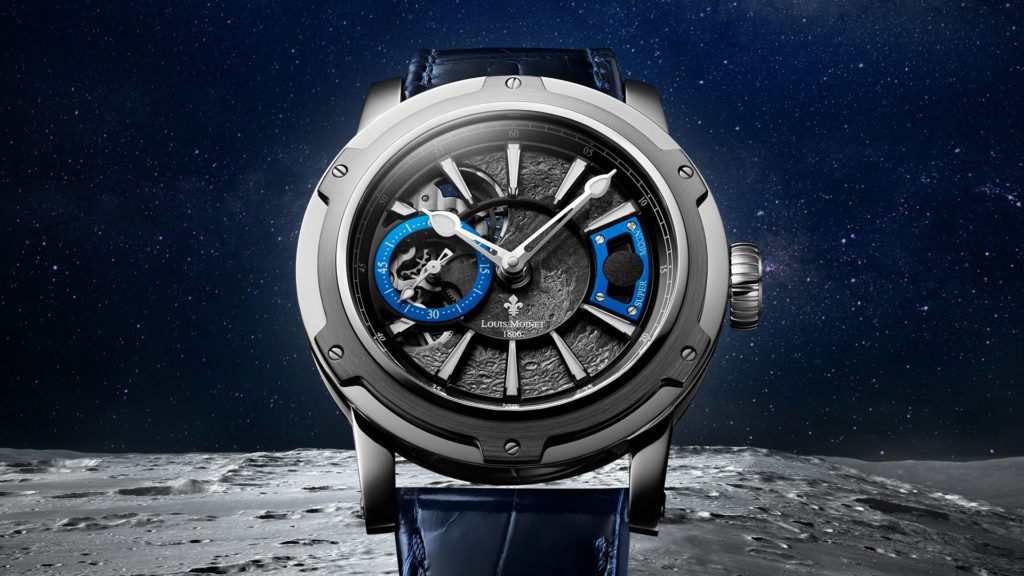 Super Moon – a character-filled creation
SUPER MOON aims to combine the visionary talent of the inventor of the chronograph and high frequency with architectural work.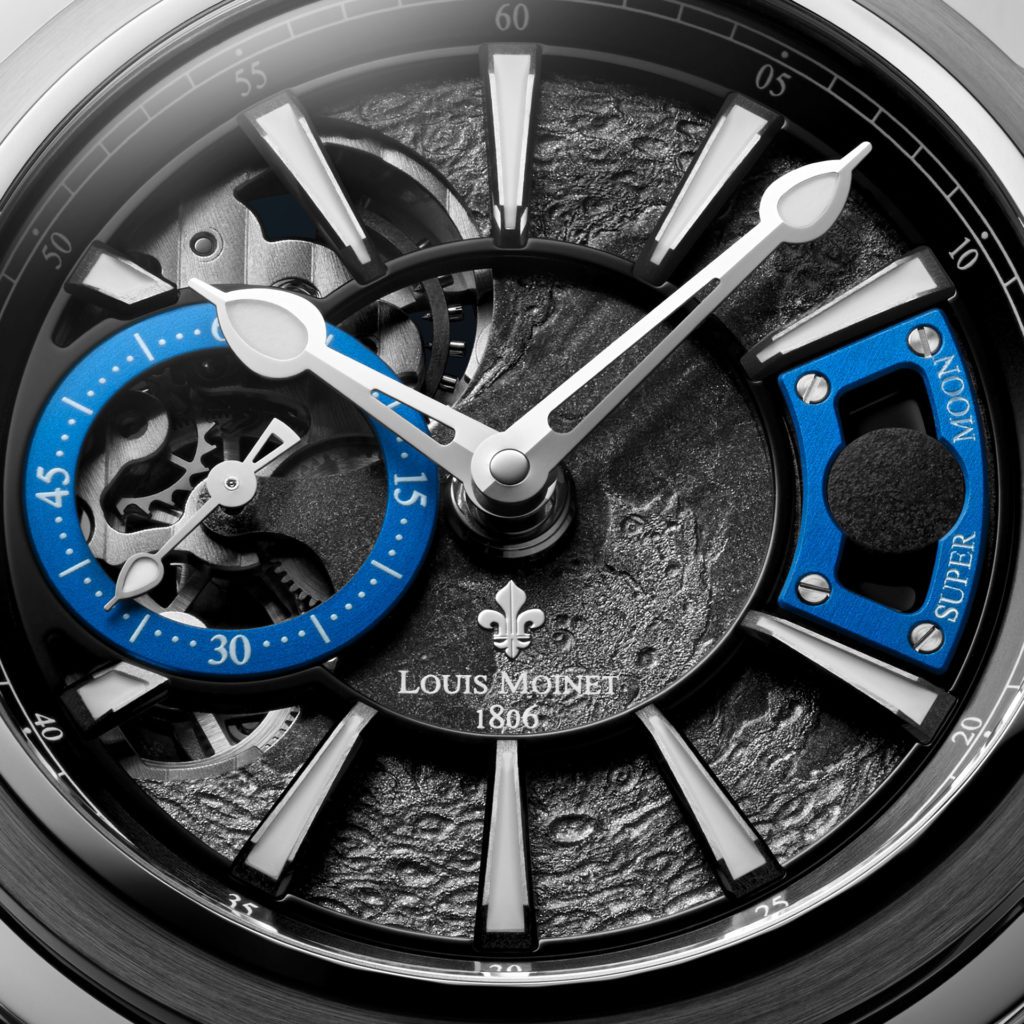 The dial – a witness to the conquest of space
The dial depicts the first extra-terrestrial view of the Moon, as provided by Apollo 8 in 1968. The engraving results from hand-crafted hammering creating pleasing contrasts on the lunar surface. The finish features two light and dark tones resulting from light brushing performed after nickel-plating the dial.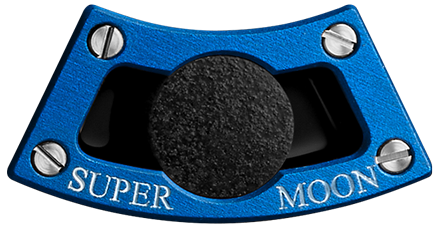 The Moon – an authentic lunar meteorite fragment
Louis Moinet offers exclusive real fragments of the Moon. This is an extremely rare and precious material, as only 371 lunar meteorites are known to exist worldwide. This meteorite travelled more than 400,000 kilometres through intersidereal space before being captured by Earth's gravity and landing in the Dhofar Desert in Oman.