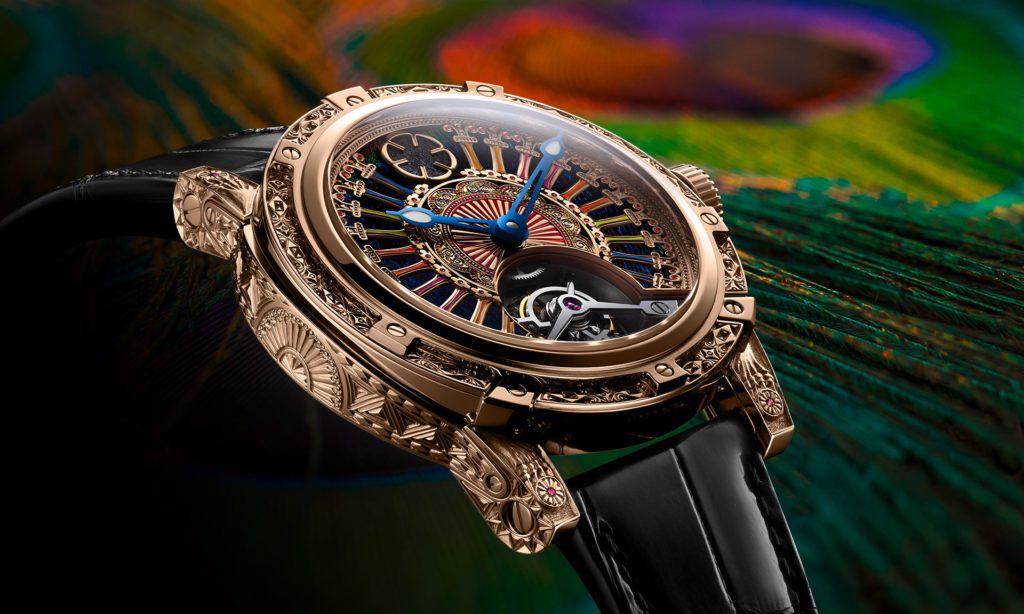 Only India – Original and spectacular
ONLY INDIA is a one-of-a-kind creation representative of Indian culture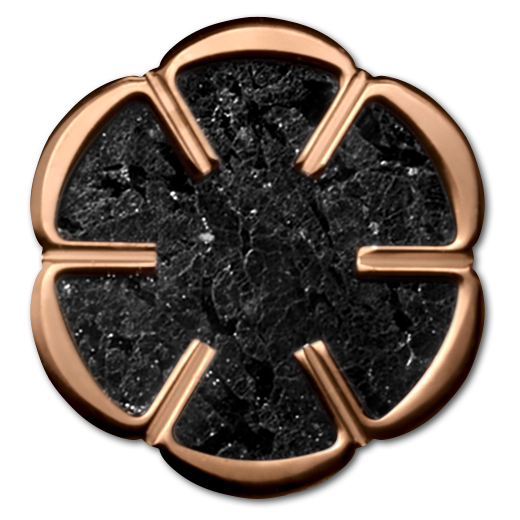 It notably features a unique Martian meteorite, Shergotty, which fell to Earth on 25 August 1865 near Sherghati, in the state of Bihar, India. Ateliers Louis Moinet are proud to pay tribute to this country through an authentic horological work of art.
The dial base is made from a real peacock feather, giving it a natural iridescent effect. The peacock is the national bird of India because of the rich traditions it evokes. For thousands of years, it has been considered a symbol of immortality and fertility.
The hand-engraved applique represents 20 spokes of the eternal wheel of the law of Dharma, embodied by the Ashoka chakra found on the Indian flag. The sense of movement suggested by the wheel is highlighted by the micro-painting delicately applied to the different spokes and in the centre of the engraving.
ONLY INDIA is fitted with the legendary LM-35 movement, winner of the latest International Chronometry Competition.
Discover Only India