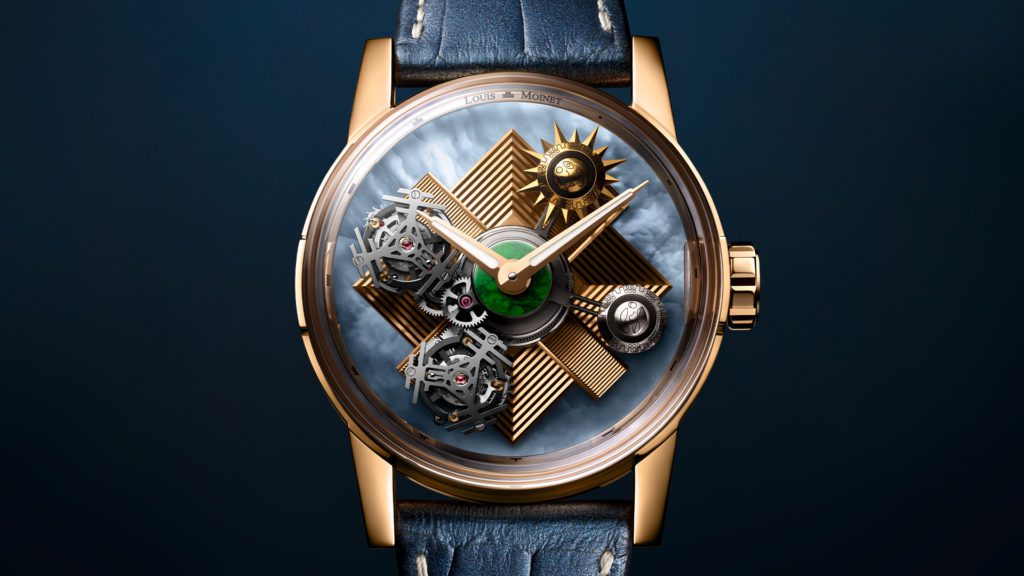 Maya Eclipse – Unique and extraordinary
The MAYA ECLIPSE is a deeply symbolic timepiece that pays tribute to the charismatic Maya peoples and the rich history of Mexico.
The MAYA ECLIPSE embodies the beguiling cosmic phenomenon that is the eclipse, using technology to capture a poetic beauty. It plays out the spectacular encounter between the moon and the sun 18 times per hour, with the magical axis of the Kukulcán Pyramid serving as its centre point.
Pyramidal architecture features in the shape of the watch's mysterious and complex movement, whose stepped construction projects from the centre. This movement has two satellite tourbillons that rotate in opposite directions, with their counterweights representing a moon and a sun inspired by Mayan symbols. They cross and overlap 18 times per hour, i.e. 432 times per day, with each meeting producing a striking and poetic eclipse, from where the timepiece gets its legendary name: MAYA ECLIPSE.