Louis Moinet launches Original NFT Collection
Louis Moinet partners with Exclusible and Tafi to launch Original NFT Collection.
Ateliers Louis Moinet is collaborating with 3D digital creator Tafi to design a collection of Space Revolution watch-themed NFTs that will be available exclusively through the Exclusible marketplace. Drawing upon the unique characteristics of the Space Revolution super watch, the companies will launch 1,000 original, limited-edition digital timepieces each with spectacular 3D artwork and one-of-a-kind experiential utility.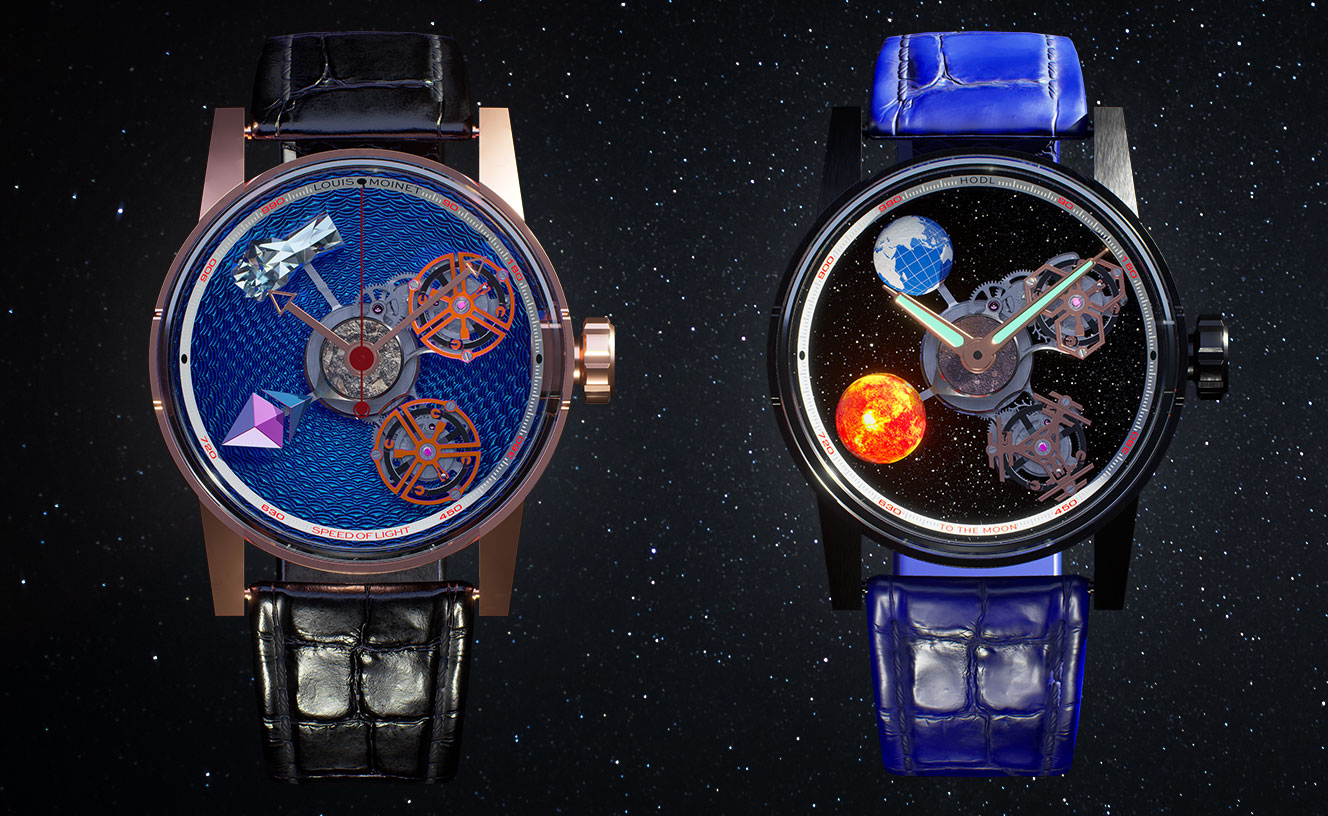 "At Louis Moinet, we have always strived to push the limits of design and technology to construct the most sophisticated, awe-inspiring timepieces of our generation," said Jean-Marie Schaller, Owner and Creative Director of Louis Moinet. "With that in mind, we selected the leading creative partners in the NFT space – Exclusible and Tafi – to launch our inaugural collection of Louis Moinet NFT digital watches. These NFTs will celebrate the advanced technology and craftsmanship that our Space Revolution super watch is known for."
The first limited edition NFT collection of Les Ateliers Louis Moinet and luxury NFT marketplace Exclusible is aiming at allowing watch enthusiasts to access an entirely new way of experiencing Haute Horlogerie.