Christ the Redeemer | Rio de Janeiro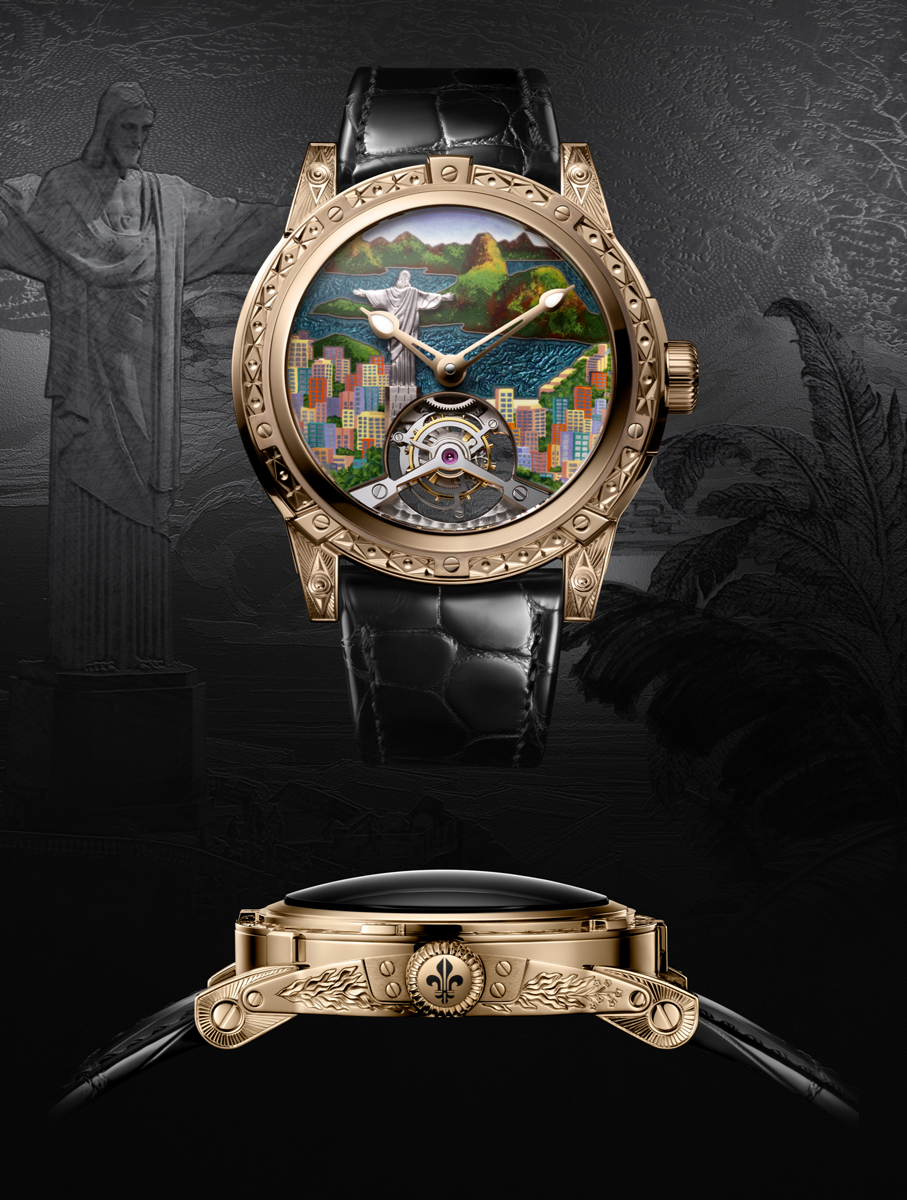 8 Marvels of the World | Christ the Redeemer, Rio de Janeiro
From the top of Corcovado, Christ the Redeemer appears to be protecting Rio and its famous Sugar Loaf Mountain, as well as the Bay of Guanabara and its 130 islands.
The statue is hand-engraved on a gold base and stands out majestically from the landscape with a relief applique.
It faces a sea whose floor is hand-engraved and then enamelled in translucent azure blue. The mountains are also glazed in opaque Grand Feu enamel. To instil even more life into this creation, the multicoloured buildings of the town are depicted in enamelled micro-painting.
8 one-of-a-kind creations
One of the most spectacular watches ever