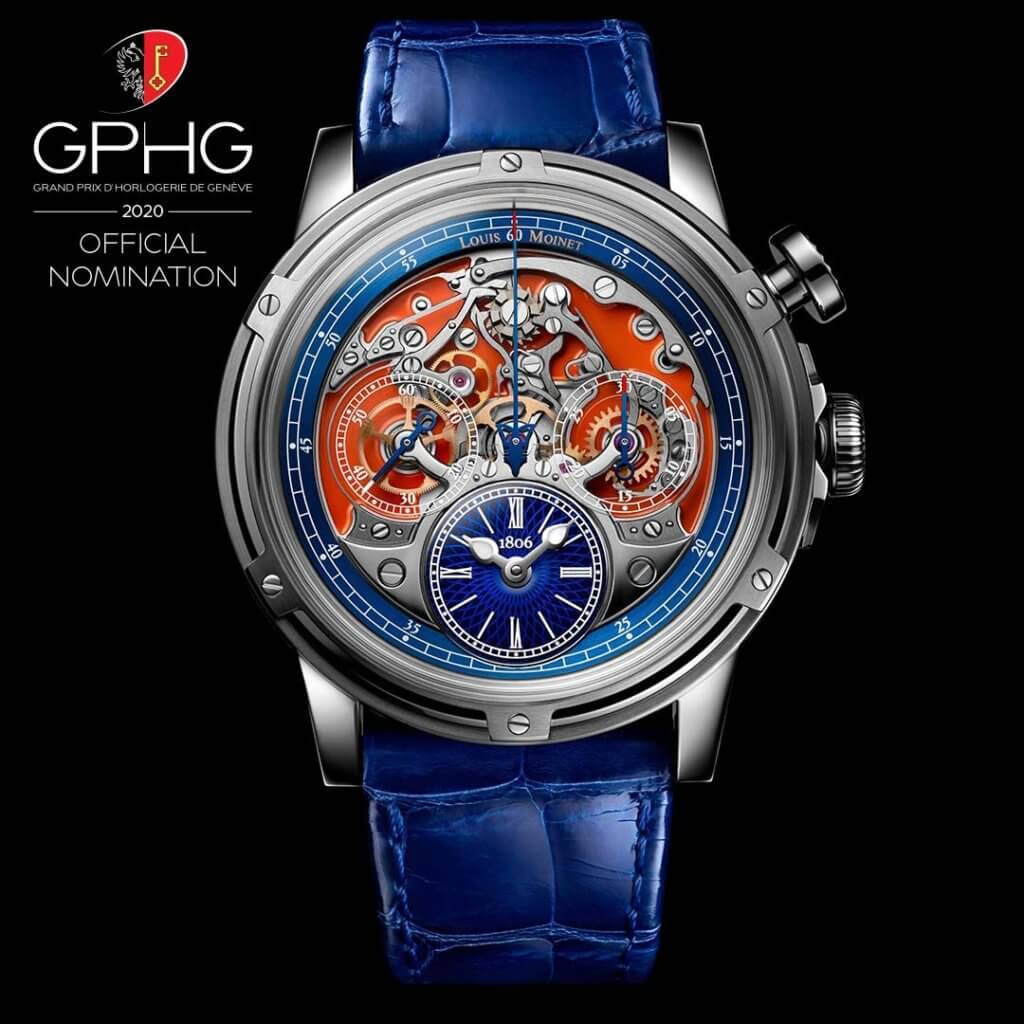 MEMORIS nominated for the 2020 Grand Prix d'Horlogerie
Memoris, the only watch of its kind in the world, nominated for the 2020 Grand Prix d'Horlogerie.
Louis Moinet invented the chronograph in 1816; we transformed it in 2020. It all began with a 100% ingenious design within which the traditional mechanism has been dissociated: automatic winding on the back, and the chronograph system on the front. This new, unique and distinctive vision makes it possible to admire the measurement mechanism at every interaction: start, stop, reset. More than 500 components had to be devised in aim to achieve this incomparable feat.
Memoris design is bold and contemporary. Orange is sandwiched between two shades of blue, creating a pleasing contrast with the polished grade 5 titanium case. To highlight the mechanical aspect of the creation, the counters have been manufactured in an avant-garde entirely translucent material.