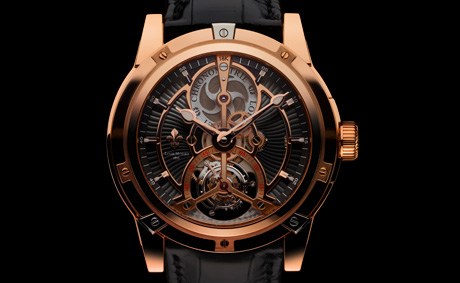 Vertalor – The best Tourbillon in the world?
VERTALOR has just won the International Chronometry Competition. The organizer's analogy offers a perfect summary of the demanding standards for the contest: "the Chronometry Competition is the equivalent of five Formula 1 Grand Prix races – without a single pit stop!"
The scientific validity of the Competition is based on five tests, including three measurement cycles, exposure to magnetic fields, and exposure to impacts.
Winning the gold medal is thus an acknowledgement of talent and performance – the extent of which may be grasped by considering that the strength test alone comprises no fewer than 150 impacts. These particularly rigorous tests lasted four whole months.
FLASHBACK
Paris, 1815: the capital of watchmaking in its golden age
Two passionately keen friends had been working hard to develop and perfect their discoveries. Abraham-Louis Breguet (1747-1823) invented the Tourbillon. Louis Moinet (1768-1853), meanwhile, invented the Chronograph.
It's worth noting that Louis Moinet was also President of the Chronometry Society of Paris, whose membership included the greatest watchmakers of the day, and whose aim was to promote watchmaking, one of the finest human sciences.
Le Sentier, 2015: the capital of chronometry
Now, Louis Moinet's Vertalor model has won the International Chronometry Competition – in the Tourbillon category, so beloved of his friend Abraham-Louis Breguet.
It's a fitting tribute to these two great watchmakers, who were among the founding fathers of modern chronometry.